Thank you to the 400 plus guests that registered.  We're looking forward to an amazing night and connecting with so many wonderful people.  Great food, great fashion, great music, great cause.  Be sure to check our website and your e-mail after March 31st to view  pictures and a video!  Peg Raciti Photography will once again be there to photograph the night! In the meantime, you can check out last year's Video!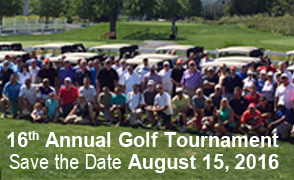 Special Screening of Still Alice!
Thank you to everyone who attended our free screening of Still Alice with Author Lisa Genova. We were thrilled to see over 400 people in the audience and present a $20,000.00 check to Cure Alzheimer's Fund and a $20,000.00 check to  Sanborn Place from our fundraising efforts throughout the year. Click here to see some great images from our night. We are grateful to have connected with so many of you.
To date we have raised over $300,000 towards supporting a cure for Alzheimer's and helping families affected. We are incredibly grateful to our sponsors, supporters and volunteers. Together we can make a difference.
Join Our Email List
---
Keep in Touch!
Join our e-mail list to learn about upcoming DKJ news and events!

Latest News
---
Drs. Rudy Tanzi and Doo Yeon Kim Receive Smithsonian Ingenuity Award
December 10, 2015
Cure Alzheimer's Fund is thrilled to extend our congratulations to the chair of our Research Consortium, Dr. Rudy Tanzi, and to Dr. Doo Yeon Kim, for receiving the prestigious… Read More >
As A Father's Alzheimer's Progresses, Family Learns To Love Him As He Is
October 03, 2015
In this installment of NPR's series Inside Alzheimer's, we're sharing a recent video of Greg O'Brien at home on Cape Cod, Mass. A longtime journalist, O'Brien was diagnosed with early-onset… Read More >
New Alzheimer's Drug Validates Anti-Amyloid Approach
March 23, 2015
As reported recently in the New York Times (Business Day, March 20, 2015, "Biogen Reports Its Alzheimer's Drug Sharply Slows Cognitive Decline") and other media, the pharmaceutical company Biogen has announced impressive results in a Phase I "human safety" trial of a new drug designed to treat — and possibly prevent — Alzheimer's disease. Read More >
Sleep Regulation Protein a Promising Target for Preventing Alzheimer's
Dec. 4, 2014
New research by David Holtzman, M.D. at the Washington University School of Medicine points to a sleep regulation protein in the brain as a possible target for Alzheimer's disease treatment or prevention. Read More >
Cure Alzheimer's Fund Announces A Trio of Breakthroughs
Nov. 10, 2014
Recent months have witnessed three remarkable developments in projects supported by Cure Alzheimer's Fund Read More >
Are Brain Cell Regeneration Drugs Ready for Prime Time?
Aug. 12, 2014
A promising first-in-class drug stimulates the creation of new nerve cells in the brains of Alzheimer's mice and will soon be tested in the brains of human patients Read More >