Save the Date!
DKJ's 2015 Spring Fling Event is April 11th, 2015 at Meadowbrook Golf Club
$40.00 per person/$75.00 couple.
Purchase Tickets Online!
Enjoy Fantastic appetizers as you mingle with friends and bet on a cure!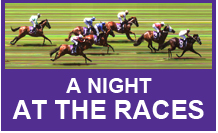 Our Sponsors
Thank you, 2014 sponsors, for your support and commitment to finding a cure for Alzheimer's. We look forward to your support as we celebrate our 15th year! Spring Fling and Golf Tournament sponsors coming soon. See our 2014 Sponsors >
Mark your calendars! Monday August 17, 2015 is our 15th Annual Golf Tournament!
Join Our Email List
---
Keep in Touch!
Join our e-mail list to learn about upcoming DKJ news and events!

Latest News
---
Promising New Alzheimer's Drug Validates Anti-Amyloid Approach
March. 23, 2015
As reported recently in the New York Times (Business Day, March 20, 2015, "Biogen Reports Its Alzheimer's Drug Sharply Slows Cognitive Decline") and other media, the pharmaceutical company Biogen has announced impressive results in a Phase I "human safety" trial of a new drug designed to treat — and possibly prevent — Alzheimer's disease.  Read More >
Sleep Regulation Protein a Promising Target for Preventing Alzheimer's 
Dec. 4, 2014
New research by David Holtzman, M.D. at the Washington University School of Medicine points to a sleep regulation protein in the brain as a possible target for Alzheimer's disease treatment or prevention.  Read More >
Cure Alzheimer's Fund Announces A Trio of Breakthroughs
Nov. 10, 2014
Recent months have witnessed three remarkable developments in projects supported by Cure Alzheimer's Fund Read More >
Are Brain Cell Regeneration Drugs Ready for Prime Time?
Aug. 12, 2014
A promising first-in-class drug stimulates the creation of new nerve cells in the brains of Alzheimer's mice and will soon be tested in the brains of human patients Read More >
Diagnosing Alzheimer's: New Blood Test
April 28th 2014
A new blood test, which has the potential to accurately diagnose Alzheimer's disease in individuals and significantly advance drug testing and research on the disease… Read More >