We invite you to visit our online resource center. Along the years, we have all learned a few things and been given recommendations from others. We hope you find something helpful within these pages. Sponsored by

17th Annual Golf Tournament
Thank you to our sponsors, golfers and volunteers who helped us raise money for Alzheimer's research & community initiatives. DKJ has donated over $400,000 towards our causes. Check out photos of our lively day!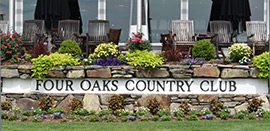 Our 4th annual Fashion Show with Aine's Boutique was another sell out success, bringing together 600 woman and raising $44,000 towards Alzheimer's research. Click here for our press release. Thank you to our sponsors and everyone who supported us. Check out our video and images from our amazing night.
Together We Can Make a Difference.
Advocate. Participate. Donate. Follow us on Facebook & Twitter.
Join Our Email List
---
Keep in Touch!
Join our e-mail list to learn about upcoming DKJ news and events!
Latest News & Events
---
Just launched! Visit our NEW online resource center for families and caregivers.
Aine's 4th Annual Fashion Show Fundraiser March 30th, 2017 – Always a great night for a great cause. Don't miss out, last year sold out! Read More >
Rudy Tanzi to Study Why Women Get Alzheimer's More Than Men Read More >
Investigational new drug for Alzheimer's scheduled for first study in humans Read More >
Viewpoint: Carey Mulligan's campaign to change how we view dementia Read More >
Rudy Tanzi Speaks to Boston Business Journal:
Alzheimer's Treatment Steps Closer Into View, Thanks to a Massachusetts Nonprofit ~ May 27, 2016
A year-and-a-half after discovering how Alzheimer's begins, Rudolph Tanzi has figured out another key question… Read More >
A Cure for Alzheimer's?  ~ March 3, 2016
In a time of tight budgets and widespread demand for less government spending, Congress, the White House and a growing number of candidates for president from both parties agree that at least one priority should receive more money – research into the causes and possible cures of Alzheimer's disease…Read More >
As A Father's Alzheimer's Progresses, Family Learns To Love Him As He Is ~ October 03, 2015
In this installment of NPR's series Inside Alzheimer's, we're sharing a recent video of Greg O'Brien at home on Cape Cod, Mass. A longtime journalist, O'Brien was diagnosed with early-onset… Read More >

A Cure

Continued Education

Community
helping families
and those affected