DKJ's 16th Annual Golf Tournament – August 15th 2016 Four Oaks Country Club
Help us make this our best year yet. Stay tuned for great sponsorship opportunities and please consider being a sponsor! Complimentary drinks on the course, BBQ lunch on the course, our Famous Slush Hole and Dinner along with many other great experiences.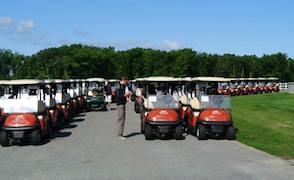 Registration for our 16th Annual Golf Tournament is opening soon! We sell out fast so stay tuned!

With close to 450 women in attendance at Austin Preparatory School in Reading on March 31st, it was an incredible evening of fashion, fun and connecting great people to a great cause. Check out our images and video!
To date we have raised over $300,000 towards supporting a cure for Alzheimer's and helping families affected. We are incredibly grateful to our sponsors, supporters and volunteers. Together we can make a difference.
Join Our Email List
---
Keep in Touch!
Join our e-mail list to learn about upcoming DKJ news and events!

Latest News
---
A Cure for Alzheimer's?  ~ March 3, 2016
In a time of tight budgets and widespread demand for less government spending, Congress, the White House and a growing number of candidates for president from both parties agree that at least one priority should receive more money – research into the causes and possible cures of Alzheimer's disease…Read More >
Drs. Rudy Tanzi and Doo Yeon Kim Receive Smithsonian Ingenuity Award ~ December 10, 2015
Cure Alzheimer's Fund is thrilled to extend our congratulations to the chair of our Research Consortium, Dr. Rudy Tanzi, and to Dr. Doo Yeon Kim, for receiving the prestigious… Read More >
As A Father's Alzheimer's Progresses, Family Learns To Love Him As He Is ~ October 03, 2015
In this installment of NPR's series Inside Alzheimer's, we're sharing a recent video of Greg O'Brien at home on Cape Cod, Mass. A longtime journalist, O'Brien was diagnosed with early-onset… Read More >
People Power: A Better World for People with Alzheimer's ~ June 19, 2015
Kathy Broggy heard shouts. Then she saw a crowd gathered around a car. Inside, an older woman, who had Alzheimer's, had forgotten how to get out. But the bystanders' well-intentioned yelling only made her more confused. "It just made me heartsick," says Broggy, the activity director for a small eldercare company in Knoxville, Tenn. "Nobody understood the basic dos and don'ts about helping people with Alzheimer's."…Read More >
New Alzheimer's Drug Validates Anti-Amyloid Approach ~ March 23, 2015
As reported recently in the New York Times (Business Day, March 20, 2015, "Biogen Reports Its Alzheimer's Drug Sharply Slows Cognitive Decline") and other media, the pharmaceutical company Biogen has announced impressive results in a Phase I "human safety" trial of a new drug designed to treat — and possibly prevent — Alzheimer's disease. Read More >