Living Facilities
Our mission of supporting a cure for Alzheimer's and helping families affected takes shapes in many ways. One of these is our online resource center where we list a number of resources that families and caregivers may want to consider. Everyone's journey is unique, but the one constant is the need for support. Along the years, we have all learned a few things and been given recommendations from others. We hope you find something helpful within these pages.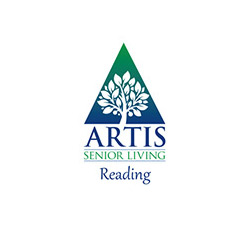 ARTIS – Reading, MA
Artis Senior Living draws on 60 years of experience in the field of senior living care with specific expertise in design, development and operation of memory care communities. Our specialized memory care is solely dedicated to enriching the lives of those with Alzheimer's disease or other dementias. We emphasize living a life that is engaged, active and fulfilled. We provide the right amount of individualized care and support so our residents may live as independently as possible in our beautiful purpose-built community. Our environment balances the desire for autonomy with the need for safety. Individual living quarters in each of our four neighborhoods offer privacy while spacious shared-living areas are designed to facilitate social and emotional connections. A licensed nurse is onsite 24 hours per day. Each suite is fully furnished with a full-size bed, night stand, dresser and chair. Residents are also welcome to bring their own furnishings.
The Heart of Artis is fueled by a passionate philosophy of the power of Positive Partnerships to optimize and customize Memory Care for EVERY resident. Contact: Debby Small, Director of Community Relations DSmall@artismgmt.com
---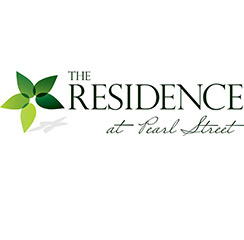 The Residence at Pearl Street – Reading, MA
All of our staff at Residence at Pearl are Certified Dementia Practioners who go beyond the required 8 hours of training, adding an additional 9 hours to each staff member. Staff wear Lime Green shirts which is proven to be the last color those living with memory impairment can see. Our collaboration with Harvard Medical School and Brigham and Women's allows us the latest information on new research techniques. We are the first to implement these with our residents which has shown to reduce the speed of dementia in our residents. Our Managerial team have over 100 years working in Assisted Living and we approach our residents from a non-pharma logical approach. Contact: Stacey Blakeslee, Sales and Marketing Director sblakeslee@residencepearl.com
---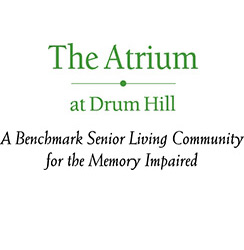 The Atrium at Drum Hill – North Chelmsford, MA
The Atrium at Drum Hill is a Benchmark Senior Living Assisted Living Community in North Chelmsford, MA designed exclusively to serve the needs of individuals with memory loss. Our goal, in everything we do, is to create an environment that feels safe and familiar, empowering and fulfilling. Each detail of our unique, single story residence is the result of our efforts to create an environment that helps residents maintain their independence and continue to lead safe and rewarding lives. "Neighborhoods" create home-like social groupings and encourage interaction and activity participation, while indoor space is arranged to facilitate easy maneuvering and cue action through visual orientation. Our residents are able to enjoy all the comforts of senior living while their loved ones can be assured they are receiving the level of care that best meets their needs. Contact: Jennifer Cook, Director of Community Relations jcook@benchmarkquality.com Phone 978-934-0000 / Cell 978-660-0205
---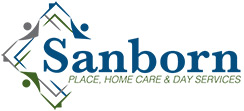 Sanborn
As a nonprofit organization it is our mission to serve our communities with integrity, compassion, and innovation while promoting and supporting the philosophy of "Care with Dignity and Choice in the Place one Calls Home". We are proponents of the concept of "aging in place", to provide residents with the freedom to live as independently as possible, yet with the option and availability of services on an as-needed basis. Residents at Sanborn place make their own decisions, and are active participants in the day-to-day decisions that surround them and their care.
---